GEARING COMPLEX ENGINEERING PROGRAMMES FOR SUCCESS
COMPARING TWO OF THE UK'S MOST COMPLEX ENGINEERING PROGRAMMES: LONDON BRIDGE STATION & THE HMS QUEEN
ELIZABETH AIRCRAFT CARRIER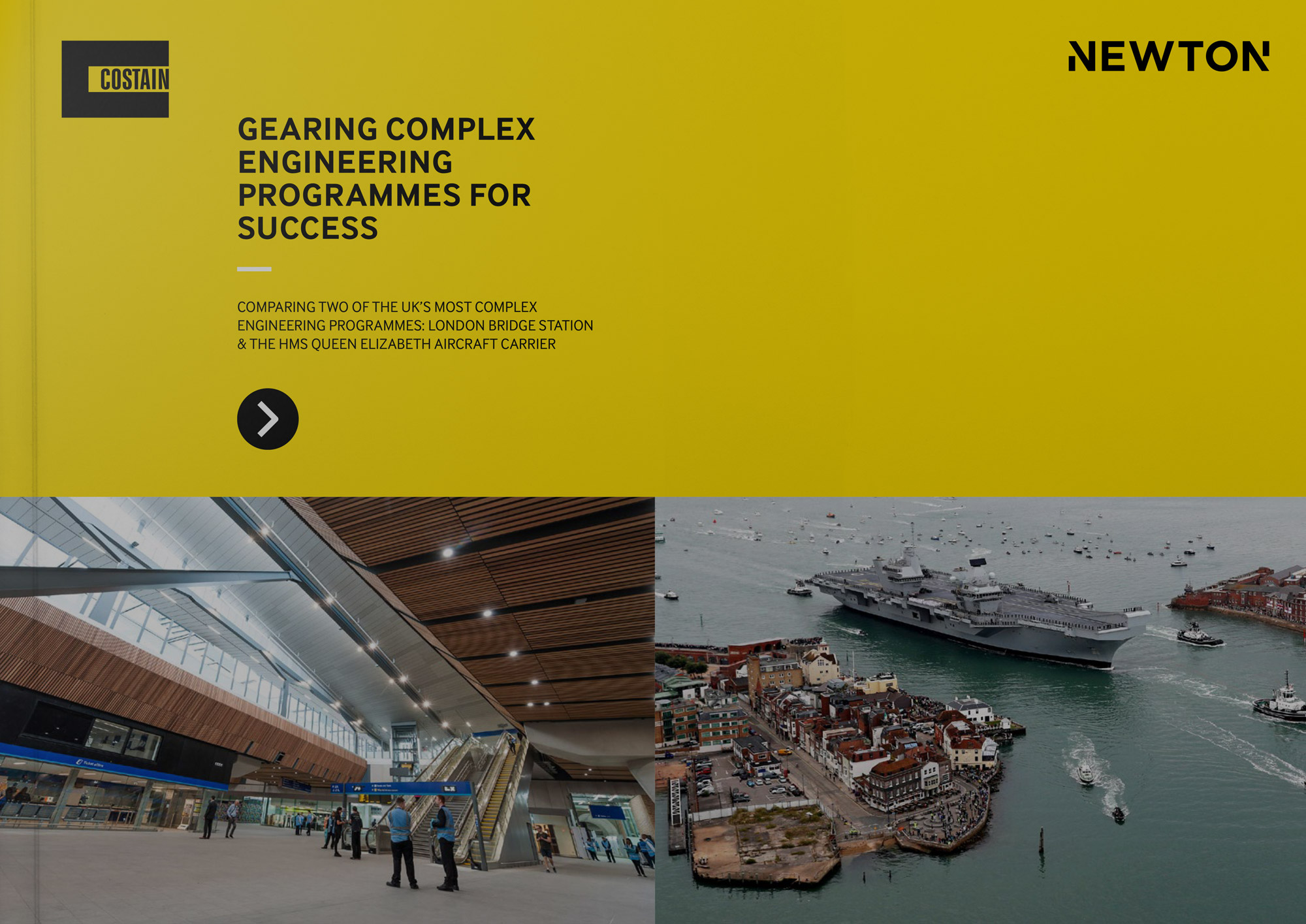 "This report is essential reading for any company responsible for large-scale infrastructure projects"
Paul Kirk
Former Chairman of the National Rail Contractors Group and Senior Rail Sector Advisor
Our report, Gearing Complex Engineering Programmes for Success, compares two major defence maritime and infrastructure projects – the London Bridge Station redevelopment project and the build programme for the Queen Elizabeth Aircraft Carrier. Drawing on our shared expertise, we identified three best practice findings which, if implemented, significantly impacts on building to schedule.

Under three major subheadings – Shared Focus, Programme Enablers and Smarter Working – we explore why consensus, communication and innovation are critical to the successful delivery of complex projects.

This report is essential reading for anyone involved in planning and implementing large infrastructure and build programmes.